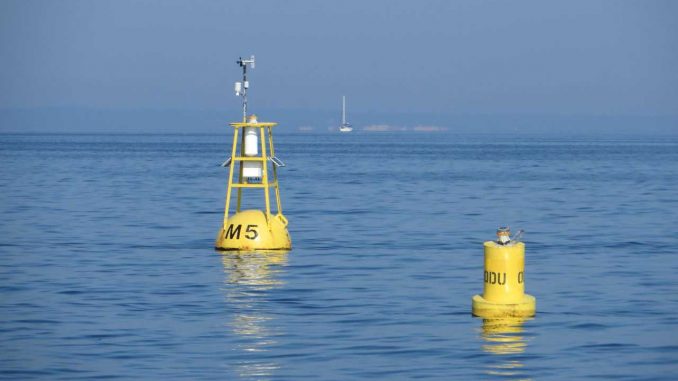 People all over Park City are looking for hope and answers on the coronavirus. Most importantly, they wonder when the pandemic will end. No one knows for sure when that day will come, but a group of Park City residents is turning to an old friend for insight.
Old Town resident, John Kayes commented that "the buoy off the coast of Kaui has been so successful at telling us when snow is coming, why not use it to predict the end of Covid-19?" What Kayes is referring to is NOAA Ocean Buoy 51101, which is known around Utah as the Powder Buoy. Locals believe that when the buoy suddenly rises in height it indicates that snow will hit Utah two weeks later.
Kayes isn't the only one who believes. Sandra Barker is even more adamant about using the buoy as corona-indicator. "I just know that when that buoy spikes, two weeks later Park City is going to be in the clear. The pandemic will be over. I'll be back to pickleball in no time."
The Park City Weekly reached out to Utah State Epidemiologist, Angela Dunn, to confirm she agreed with these assessments. Our frequent calls were not immediately returned.