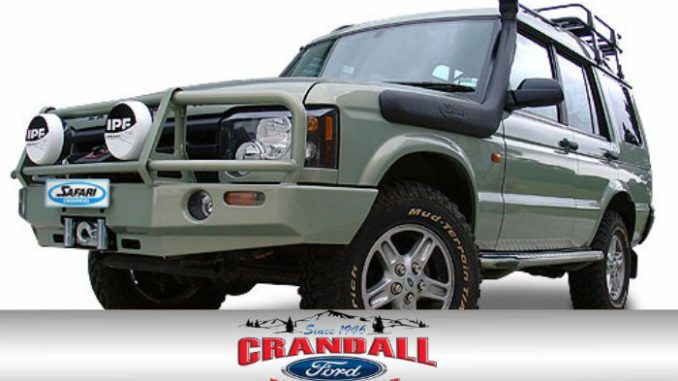 Are you literally underwater in your car? That's what The Park City Weekly has been hearing for over a month from Jeremy Ranch Residents. "Each time it even sprinkles, the road under I-80 floods," said Lisa Wilson, long-time Jeremy Ranch resident.
The flooding seems tied to construction of the highly anticipated roundabouts being completed at the Jeremy Ranch interchange. Recently, Jeremy Ranch resident Kelly Quinn complained to Summit County. "The water was above the bottom of my door. Water started seeping in. Who knows how much damage was done?" Repeated calls to Summit Count were not returned.
Luckily, Crandall Ford, frequent Best of Park City winner, the premier car dealership in the Wasatch Back, lover of animals and children, and friend to all has come up with a solution. Sales Manager John Cunningham describes it as The Jeremy Ranch Model. "We just couldn't stand Idly by while our friends, neighbors, and potential-customers were suffering. We had to come up with a solution." And a solution they came up with.
Cunningham says they started with a Land Rover Discovery 2, installed a snorkel, and have equipped the roof rack with auto inflating life rafts from Boeing 737-800 Max airplanes. "We spared no expense. There is no safer vehicle to traverse the wicked currents of the raging Jeremy Ranch River."
Starting at an inexpensive $197,999, the high demand has created a long waiting list. Crandall said approximately 75% of the homes in Jeremy Ranch have inquired about the model. Cunningham commented, "If we can only save one life, this whole operation will be worth it. And if we can't meet demand and a few people don't make it, well, that will ensure even more people buy the Jeremy Ranch Model and we'll save even more lives."
It's truly a great time to be alive. Thank you Crandall Ford for your support of the Wasatch Back and The Park City Weekly,