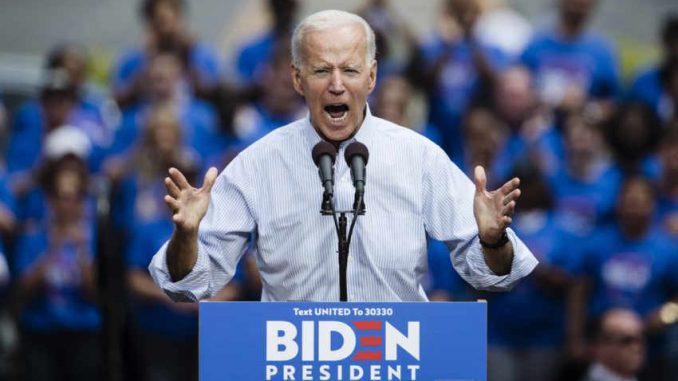 Joe Biden isn't your Jack Kennedy type of Democrat or even your Michael Dukakis sort of Democrat. He's more like your George Wallace type of Democrat.
He brings to mind the following song from All in The Family:
Boy the way Glen Miller played
Songs that made the hit parade.
Guys like us we had it made,
Those were the days.
And you knew who you were then,
Girls were girls and men were men,
Mister we could use a man
Like Herbert Hoover again.
Didn't need no welfare state,
Everybody pulled his weight.
Gee our old LaSalle ran great.
Those were the days.
Biden is famously known for saying, "Poor kids are just as smart as white kids" in front of thousands of adoring fans. If you are one of those, you can pay $2,800 to get a photo op with Biden this weekend. At least you'll prove you are neither poor or non-white.
Biden's campaign event will be held in the luxurious horse properties of Silver Creek for those who can afford it and are the correct race.
So, let's rally around our poor, aging, racist, former vice-president who is now behind in the polls to Elizabeth Warren. Only he can defeat the ugly, orange man…and he can use every single penny you can provide.