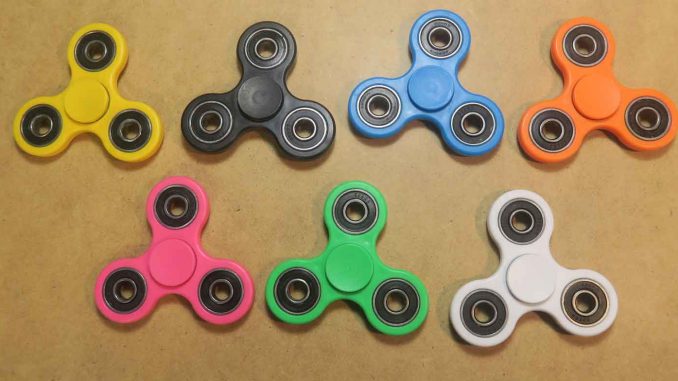 While many classrooms across Park City have banned fidget spinners, Park City's City Council may be adopting the opposite position. Municipal staff is recommending that all council persons use the devices during each meeting.
Fidget spinners have been advertised as helping people who have trouble with focusing or fidgeting by acting as a release mechanism for nervous energy or stress. Children across the United State began brining the toy to schools in 2017, leading to bans in many schools.
Yet, the city council may view things differently. City council woman Cindy Matsumoto commented, "We have so much going on. We are trying to buy Bonanza Flat. We are launching bike sharing. We are flipping condos in order to build affordable housing. We are hand picking which stores should be allowed on Main Street. We're starting our own taxi company company. You look around and ask the question, how did we get here? My hope is that fidget spinners will help us become more focused."
Municipal staff member John Johnson agrees. "They've been kind of all over the place recently. I think they recognize that.  They have a tough job to do." Jason said that the idea for Fidget Spinners came from a recent trip to Colorado. Staff members were looking at transportation alternatives for mountain towns but happened upon children who were incredibly focused. Johnson said he asked one of the children why they were so focused and the child, "just pulled the spinner out of his pocket and spa it on his finger." Johnson called the chance encounter "enlightening."
Johnson said that staff is now recommending the Fidget Spinner for all council members. However, he did say the current Mayor would probably be exempt. "He's already pretty chill and focused. We don't think he'll need it."
Municipal staff will be presenting the proposal to the city council during the upcoming June 8 meeting. Adoption of the Fidget Spinner will likely happen shortly after.