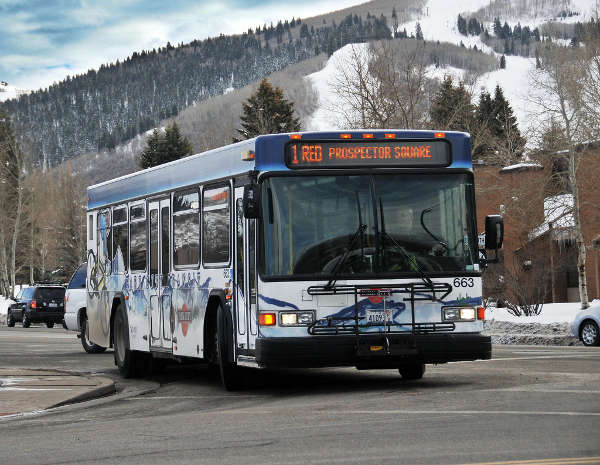 Shane Jenner, Park City's head of Transportation Management, has been a busy man during the past few months. He's been tasked with single handedly fixing Park City's transportation problem. "City Manager Diane Foster came to me earlier this year and asked if I knew that there was a traffic problem in Park City. At the time I wasn't really aware of it," recalls Jenner. Jenner says over the past few months, though, he's started to understand the nature of the issue. "What I've learned is that there are a lot of cars coming in and out of Park City and they all eventually converge down to one lane. In the transportation business, we call that a bottleneck. We have to fix that." said Jenner.
So, what's Jenner's plan?
A sales tax. Jenner said he was on a plane earlier this year and was a little bored. "I started just playing around on the computer and up popped this program called Excel. I hadn't heard of it before but it is amazing. I started to type numbers in it and it magically multiplied them. That multiplication instantly made me think of taxes." That line of thinking eventually led Jenner to recommend a sales tax to the City Manager and Mayor Jack Thomas. "Both thought it was a crazy idea, but maybe just crazy enough to work," said Jenner.
When Jenner presented the idea to the Summit County Council, chairman Roger Armstrong asked exactly how a sales tax was going to improve things. "That's when I froze," recalls Jenner. "I hadn't thought that far ahead." Yet, you never count a good man down, and Jenner quickly hatched an idea.
"What if we created a new sales tax that would generate about $8 million a year? Then we show that money to UDOT, you know the Utah Department of Transportation, who are responsible for Highway 224 and Highway 248. We can't really do anything on those roads ourselves but if we show them the money they will know we are serious. Then they will add two special bus lanes for our buses, while still having room for two other lanes for regular traffic, a turn lane, and bicycle lanes. I'm not really sure how they'll do that at the narrows on the way in on 248. They'll probably need to blow away a lot of the mountain there along 248 but that's not really our problem. Then they'll be able to run those 7 lanes all the way down to the high school. We'll still probably have a bottleneck right after the high school, but I'm sure that will work itself out," said Jenner.
"Once we have those 7 lanes in place and people see the bus flying down 248, I mean until the bus gets stuck in traffic after the high school, people are going to want to ride the bus. If we can then think even more outside of the box and find a way to make the bus even cheaper, there may be a chance people will ride it. It's worth a shot," commented Jenner during a special joint meeting of the Park City and Summit County Councils.
The sales tax Mr Jenner has been working so hard for, isn't a done deal, by any stretch. It requires a majority of the public to approve the new tax in November. When asked if he felt pressure around the outcome of the vote,  Jenner said, "Well naturally I want it to pass, but I don't think it will be much of a problem. Park City has always voted for tax increases. If I can just get this passed then I can move on to solving our other problems." When asked what those were, Jenner just looked up toward Treasure Hill and said, "how are we going to get thousands of cars up there every day?"
Note: In case you didn't get it, this site is all satire. It's not real. Public figure names may be used but their quotes are not real. Use of other names similar to actual people is coincidence. See FAQ.