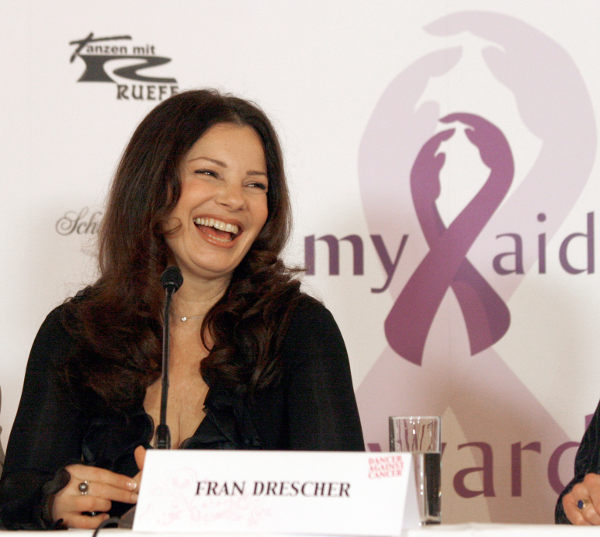 Bowing to pressure from parents, the Park City School District has hired it's first full time nanny. Recent events such as the death of two students from alleged drug overdoses and constant student parties has "caused the district to rethink its place in this community" said Park City School Superintendent Dr. Ember Conley. "We have to do something! Do you want us just sitting here doing nothing? If we don't do something, we do nothing. Nothing isn't the role of the country's top ranked school district. Something is something, and well, nothing isn't always nothing, but in this case it may be less than nothing. That's why we are doing something." exclaimed Dr Conley during an impassioned two minute speech to the school board.
"The district has been quick to move on this," said Park City School Board President Tania Knauer. She continued, "We held one interview during closed session last week and found the perfect candidate almost immediately." According to reports on KPCW, the school board has decided to move forward with actress, comedian, model, ordained Universalist minister, and activist, Fran Drescher. You may remember her from her roles as Bobbi Flekman in 1984's Spinal Tap, Pamela Finklestein in Weird Al's 1989 blockbuster UHF, or 1993's hit TV show The Nanny.
Park City School Board member Julie Eihausen said about the hiring. "You know, this woman has done so much in her life. She's a uterine cancer survivor. She's been on Broadway. She played a nanny for six years on television. I can't imagine a more perfect person to manage our children while they are not in school."
The school district has immediate plans for Ms. Drescher. Next week she'll be getting her feet wet by accompanying the school's debate team to a competition in New Orleans on Saturday. The following week, she'll be travelling with the high school jazz band to Honolulu where they'll be trying to score another top ranked finish for the fourth year in a row. She'll quickly be following that up with a 7 day trip to Amsterdam with members of Park City High School's Journalism class, where they will tour the attic Anne Frank lived in with her family while hiding from the Nazis.
Ms Drescher commented on her whirlwind tour, "I think our trip to Amsterdam will be the most important. We will have the opportunity to sample from a fresh way of thinking and hopefully we can bring a lot of that back to Park City." Upon returning, though, her job won't be easy. She'll be the key link between the school district and students — for what happens from noon on Friday until 7 Am on Monday.
"What we can't have our kids doing is going to these wild parties at some VRBO on Friday night, doing skag and blow," commented Ms. Drescher. "What happened to the days of kids rocking Boone's Strawberry Hill and Mad Dog 20/20? We need to find a way back there. We also need to educate the parents. After all, they are the ones buying booze for our kids. Parents, just need to say no to cheap liquor. Do you know how hard it is to concentrate on a Monday morning after a weekend of downing Canadian Mist? I do … and your kids do too. Tito's please — or at least Grey Goose."
"My goal is to be with these kids 24 hours a day," commented Ms. Drescher. "They have so much to learn. They have so much potential. We should all be thankful that the Park City School District is willing to pay $250,000 a year to ensure they get the very best."
Note: In case you didn't get it, this site is all satire. It's not real. Public figure names may be used but their quotes are not real. Use of other names similar to actual people is coincidence. See FAQ.